Lone Rider - Skinheads Web Zine
---
---
Breakout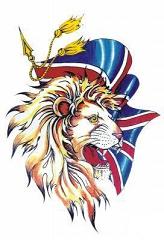 To start with please introduce the band.
Greetings, we are Breakout and hail from Newcastle upon Tyne in England. The current line up is; Dodge – Vocals and Guitar, Baxta – Bass, Zips – Drums and Cannon – Backing Vocals.
Can you give us a brief history of the band?
We formed and done our first practice on the 11th of November 2008. Our first public performance was in February the following year at an open mic night in a pub near to where we live. Many more small gigs and open mic nights were to follow over the course of the year as we gradually gained a small following. This year has been a much more busy and productive year for us. We have performed bigger gigs, made some studio recordings and met some useful new contacts.
In your opinion how is the Skinhead scene in England these days?
The current scene in England is good but a little low on numbers. There are plenty of quality bands and the organisation at gigs in most cases is first class. That said it would nice to see them better attended. We all have a duty to support our local scene as best we can to ensure it lives for many years to come.
What studio recordings have you made so far and are you happy with the final outcome of these recordings?
Our first studio recording was a 2010 World Cup single called Come on England which also featured a cover of the rare Combat 84 song World War. Only 154 copies were printed and released on our own label ENG Records. Shortly afterwards we recorded the track Terrorist Attack for the brilliant MFS Compilation album Best of the British Vol 2 which also features 14 other bands. Sound quality wise Come on England is the better recording as Terrorist Attack was done in a bit of a hurry to meet a tight deadline and lacks slightly in guitar power. Have a listen and see what you think anyway.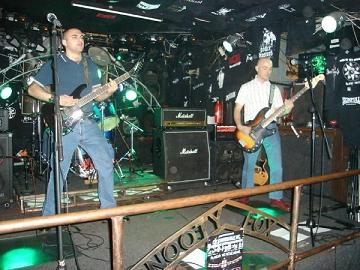 How would you describe your style of music and which bands have influenced you over the years?
Our style is fast paced, old skool British Oi! with very straight to the point lyrics. Bands such as Combat 84, Boisterous, The Last Resort, 4 Skins, Condemned 84 and Close Shave have all been a major influence to us as I'm sure they have been to many more of the current Oi! bands coming through.
Tell us about some of the gigs you have performed, which other bands have you played alongside?
We played what we class as our first proper gig in February 2010 at the 3 Tuns pub in Gateshead alongside punk legends 999 and a few other local bands. The following week we played our first gig outside the North East at the Snooty Fox pub in Wakefield with Pressure 28 and Skinfull. Since then we have played many more local gigs with bands such as Adverse Society, Bakers Dozen and Snarling Old Dogs.
Who writes the bands lyrics and what are some of the subjects you sing about?
Dodge writes and arranges the bulk of our music although we all make contributions here and there. The many subjects we cover include working class life, English pride, war, police corruption and government greed. We sing about life as we see it with no apologies to the politically correct idiots.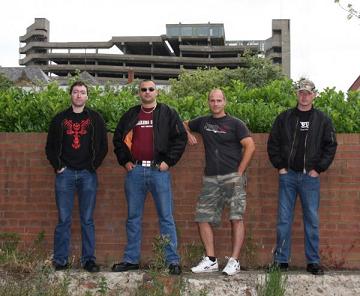 What are Breakout's political views?
Breakout has no affiliation to either left or right wing groups. We see ourselves as an extended voice of the working class man who all too often does not have the chance to have a say in what goes on in society. Our own personal political views are private and not open for discussion. The things we do sing about are the things we and most other working class people agree on. No further comment on that thank you!
What are your plans for the future?
Our main priority is to get our debut album recorded and released early next year. As from April 2011 we are looking for as many gigs in Europe as possible to promote our album and would like to hear from genuine promoters who are reading this. All we ask is that the gigs we may get offered are about the music and not the politics.
Any final words to those reading this interview?
Yes! Firstly we would like to thank Lone Rider magazine for the interest shown in Breakout and the opportunity to tell it's readers a little bit about ourselves. We would also like to thank everyone in and around Newcastle who comes to our gigs and all the gig organisers who have been kind enough to put us on. For more information please visit our website,
myspace/breakoutnortheast