Lone Rider - Skinheads Web Zine
---
---
Aires & Graces

answers by Timothy (Leden 2009)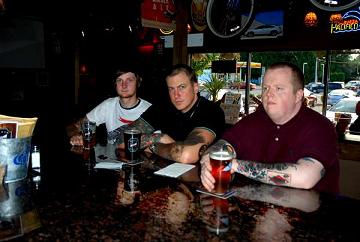 Can you introduce your band?
No problem. Matt is the bass player and singer, he is 30 years old and works as an United States solider. Skinny is 23, he plays drums and is a body piercer. I am 29, play guitar and work in Government.
Can you say something about bands history?
I can, it is short. We have only been playing since April 2008. We have done a lot in less than one year!
Have somebody from your band experiences with playing in some other band?
We all were in other bands. Matt were in a few in the south, skinny was a singer in two hardcore bands, and I have been in about a dozen bands in the Northwest, Georgia, and New York.
We don't particularly have any bands that we draw our song writing from. But collectively we are inspired by punk, oi!, hardcore, soul, reggae, and more.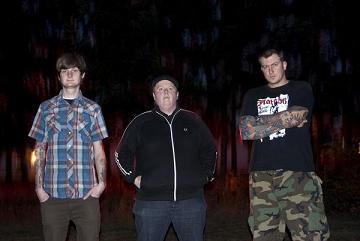 How many concerts and with which bands did you play?
We have played a number of concerts with bands like Patriot and beyond.
How was your gigs with legendary band Patriot?
The Patriot shows were great. They are great guys and good friends. It will not be the last time we will play with them, I am sure!
Are you satisfied with your new CD?
Can you say something about scene in your area?
Seattle to the north has a great scene, Portland to the south has a great scene, we have a good scene, we are blessed to be where a lot of good things are going on!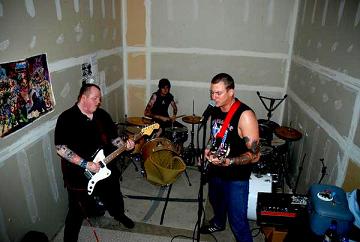 Do you know something about Czech scene?
Do you have some current and old time TOP10?
I really don't. But if you haven't you should check out the Broadsiders, Alternate Action, Patriot, and Poverty Bay Saints from the USA.
Do you have some hobbies beside music?
Just finished up the new record, which will come out this year and are working on the third record until spring.
Thanks for the interview Pejchy!